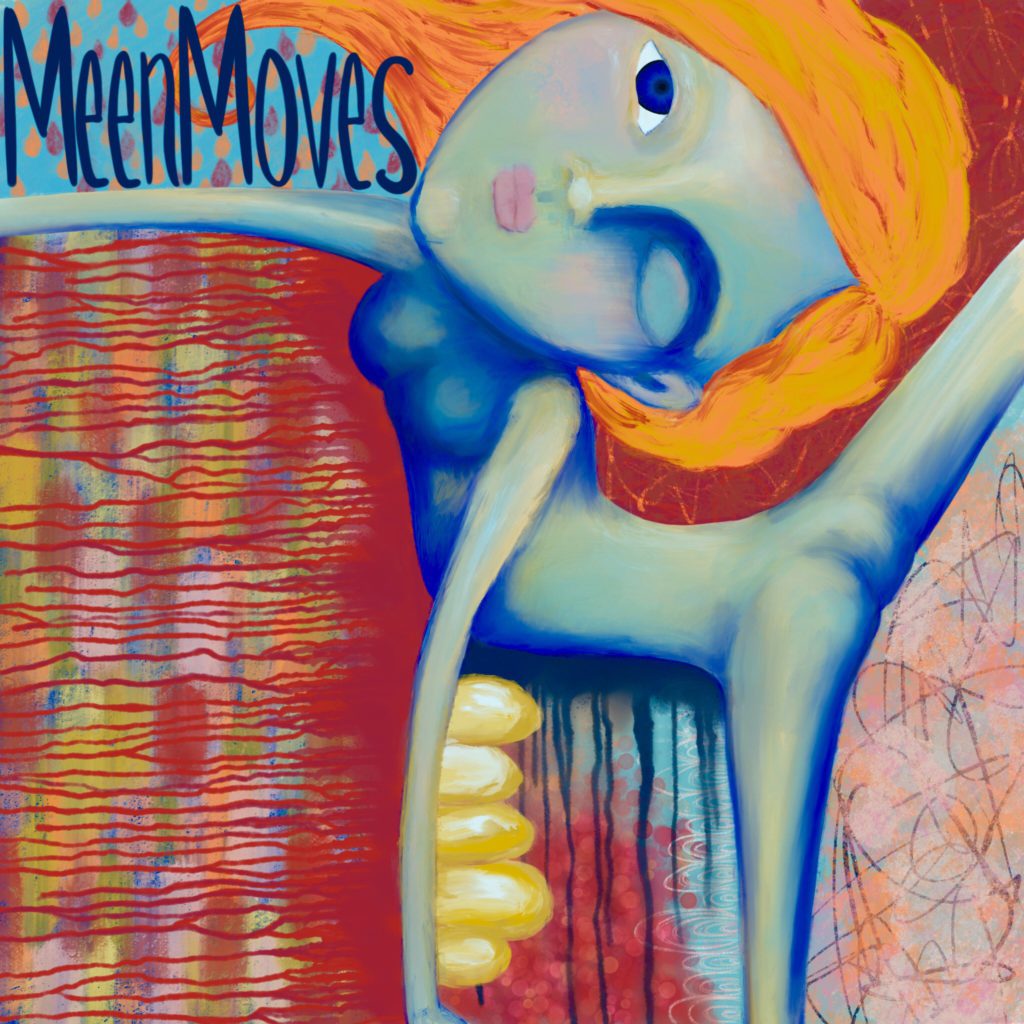 International Women's Day of Dance
with production partner SMUSH Gallery
March 8, 2023 at 5:00pm
Riverview-Fisk Park in the Jersey City Heights
👩‍🎓
Harkness Dance Center Students
Sameena Mitta, Harkness Dance Center Mentor
"Spotted Dancerfly"
Choreographed and performed by Amelia, Angelina, Angelina, Chace, Jesse, Marlise, Mikaylah, Tessa
Music composed and performed by Gracie
👩‍🚀
The Sokolow Theatre/Dance Ensemble
Samantha Géracht, Artistic Director
"Ballad in A Popular Style"
Choreography by Anna Sokolow
Performed by Margaret Brackey
Stage and Direction by Samantha Géracht

Music by Alex North

Costumes by Eleanor Bunker
👩‍🔬
Katelyn Halpern & Dancers
Katelyn Halpern, Artistic Director
"New Year's Rondo (Var. 1)"
Performed by Morgaine De Leonardis, Katelyn Halpern, Diana Uribe, Heather Warfel Sandler, Meagan Woods

Music by Camelia Jordana
Audio engineering by Benedicto Figueroa

🦸‍♀️
JENNIFERCHINdance
Jennifer Chin, Artistic Director
"A Love Letter: hegira"

Performed by Jennifer Chin

Music by Kaoru Watanabe

Costume by Patti Gilstrap
👷‍♀️
MeenMoves
Sameena Mitta, Artistic Director
"Fe"
Performed by Karma Chuki, Reka Echerer, Madison Elliott, Chelsea Enjer Hecht, Raechelle Manalo, Paulina Meneses (Michaela Esteban, Understudy)
Music composed by Stephanie Griffin (Commission, 2023)
Music performed by Ben Fingland, clarinet; Kathy Halvorson, oboe; Keve Wilson, oboe; Stephanie Griffin, viola
Costume Design by Sarah Timberlake
🕵️‍♀️ ABOUT THE WORKS
Spotted Dancerfly is an exciting dance piece choreographed by 92nd St Y Harkness Dance Center students with live musical accompaniment. It was inspired by the movements and lifecycle of the invasive spotted lanternfly. These dancerflies will be taking over the park and demonstrating perfect ways to exact revenge on this most unwelcomed creature.
---
The Sokolow Theatre/Dance Ensemble will present modern dance pioneer Anna Sokolow's 1936 Ballad in A Popular Style. Ballad in A Popular Style is a jazzy lyrical solo celebrating rare moments of tranquility and freedom which contrast to life's drudgery of the depression era. An escape from daily work. The original score by composer Alex North was recently re-discovered in the archives of the Library of Congress and recorded during the pandemic lockdown. Sokolow, who is famous for her deep choreographic investigation into humanity's soul both at its worst and at its best, strikes a balance of joy and soulfulness in this early solo.
"Presenting work by a modern dance icon from her earliest work on International Women's Day is for me, as artistic director of ST/DE, a reminder of the sheer determination of women to forge their own paths. An important force in the revolutionary response to social change of the 1930's, Sokolow would go on to create theatre works that changed the dance world and helped establish a new art form and pave the way for generations of artists." – Samantha Geracht, MFA, Artistic Director, Sokolow Theatre Dance Ensemble
---
Picking up on favorite themes from past work, New Year's Rondo (Var. 1) is Halpern's latest attempt at savoring process, product, and life in general. In this line dance, movement is relaxed and playful, seemingly endless, designed to bring out variation in the cast of dancers like long grasses blowing in the breeze. Set to a vibey, narcotic looping song with a retro-pop feel, the energy is smooth and pleasure-centric. Says the artist, "I'm using it to give myself exactly what I need."
---
Over the past 7 years Jennifer Chin has taken a deep dive into her past. Investigating her ancestral history and how it lives in her genes. In what way does it move her blood, flesh, and bone? The latest project is titled, A Love Letter, an homage to her Asian heritage and community. Spurred by the increase in racist attacks towards those of Asian descent, Jennifer is taking an expansive look at what it means to be AAPI. For International Women's Day, she will present a solo defying the female Asian stereotype. A dance based in strength, stamina, and perseverance set to a taiko drumming score.
---
Fe gathers together an all-female creative team from a wide variety of places and ethnic identities to honour the strength of women navigating the challenges of modern-day migration. The choreography and composition iterate around subtly shifting patterns of six. With deceptively straightforward footwork, the performers traverse the space in intertwining sequences that bring them together in fleeting moments of unity and solidarity and then drive them apart. Fe poses the question: What does it take to feel as though we belong? This MeenMoves presentation is a collaboration between choreographer Sameena Mitta, composer Stephanie Griffin, and costume designer Sarah Timberlake.
👩‍🎨 BIOS
MeenMoves creates socially relevant, quirky, highly technical dance-theater works for stage and film. Under the artistic direction of Sameena Mitta, MeenMoves explores issues of race, religion and other questions of identity, focusing on the unique perspectives of those who check "none-of-the-above." MeenMoves aims to reflect a diversity of worldviews on stage, offer audiences free or pay-what-you-can options, and present work in community-centered venues and other non-traditional settings to welcome audiences who may not otherwise turn to or have access to dance. Mitta has a diverse cultural background, holds an MA in Dance Creation from UQAM and is a Canadian immigrant to the US. Her work is stylistically informed by Cecchetti ballet, Limón, and physical theater. She advocates for diversity in dance and has sat on multiple dance juries in Canada and the USA. In process and product, MeenMoves aims to amplify the voices of underrepresented creatives of color, particularly those of Muslim women. MeenMoves has presented choreography at NJPAC, 92NY, Little Island, Judson Memorial Church, BAM Fisher, and at many other venues in the New York City area and around the world. In 2017 MeenMoves presented the evening-length alternative f(A)cts to sold-out houses at The Martha Graham Studio Theater. Current projects include Fe in collaboration with composer Stephanie Griffin (premiering in 2023); Struwwelpeter, a ten-year dance-film project based on the 1845 children's book (premiering 2026); and the audience-engagement driven W(h)ine Pairings set to Nico Muhly's Confessions (premiering in 2023). MeenMoves thanks Harkness Dance Center, Dance/NYC, Jersey City Arts and Trust Fund, DanceNJ, JCAC, and the Ontario Arts Council for their support. @meenmoves | meenmoves.com | fundraising.fracturedatlas.org/meenmoves
---
Multidisciplinary artist Katelyn Halpern is a "born searcher," "compelling conceptual artist," and "mischief maker" raised in Austin, Texas, now based in Jersey City, New Jersey (The Jersey City Times). Trained as a dancer and writer and self-taught in other media, she works in installations, performance, multimedia visual art, and the written word on subjects of interiority/intimacy/reflection, strangeness/humor/freedom, and the lived experience of moving through the world in a feminine body. Major works include the evening length and multi-part danceworks JUICE, Loose Heart, and We Are Particles; installations Heartstrung, the Labyrinth for Reflection & the Generation of Love [No. 9], and disaster [place]; and the mail art project From Me To You, a year's worth of letters mailed to subscribers. She holds a New Jersey teaching certificate for high school English, is a 2012 Teach for America New Jersey corps member, and is the owner and co-artistic director of SMUSH Gallery, an art space dedicated to creative and community work in Jersey City. @katelynhalperndotcom | katelynhalpern.com
---
Jennifer Chin is a dance artist who has performed and taught throughout the US and abroad. Her choreography has been presented in New York City, Mexico, Croatia, Scotland, Italy, Nicaragua, and Guatemala. Her company, JENNIFERCHINdance, has an ongoing collaboration with WADE, operating at the intersection of performing arts, activism, and social change. In addition, she choreographs for theater and opera and is a longstanding collaborator with MultiStages. Jennifer is an instructor in the Humphrey-Limón technique, yoga, pilates and embodied anatomy. She has taught in Arizona, Italy, Nicaragua, Guatemala, and Finland. She has been on faculty at The José Limón Institute, The Martha Graham School, Montclair State University, Dance Space Center, Peridance, Brooklyn College, and Université du Québec á Montréal. Jennifer received her MFA from NYU's Tisch School of the Arts and BA from Queens College. LUMINOUSbody, transformative health and fitness is her small business offering lessons in yoga and pilates. @jenchindance | LUMINOUSbody.net
---
Samantha Géracht, MFA performed with Anna Sokolow's Players' Project for eleven years and is a founding member of the Sokolow Theatre/Dance Ensemble. In 2017 Ms. Géracht was appointed the ensemble's artistic director. She has toured and taught Sokolow's repertory nationally and internationally, setting Ms. Sokolow's works on professional companies, university dance programs, and solo dance artists, including the Centre de Danse Nationale de Paris, the Boston Conservatory, Williams College, The Ailey School/Fordham University, Loyola Chicago, Franklin and Marshall College, Barnard College, Clarence Brooks, Jennifer Conely, Sandra Kaufman, Kanopy Dance Company and Academy, Ellen Robbins Dance, and Christine Dakin @sokolowtheatredance | sokolowtheatredance.org
🤹‍♀️ SPONSORS
International Women's Day of Dance is supported by public funds from the Jersey City Arts and Culture Trust Fund.This event is made possible by support from the Hudson County Office of Cultural & Heritage Affairs / Tourism Development.
👩‍🏫 SPECIAL THANKS TO
Choc-O-Pain Bakery
modcup Coffee
🤷‍♀️ SUPPORT

We can't make events like this happen without your support. Please donate to MeenMoves if you can.
This performance is wheelchair accessible. ASL interpretation will be provided. Please email info@meenmoves.com with additional access requests.